Your Position:
Home
VOC's Travel BLOG
VOC's Travel BLOG
Our Travel Blog is where we share our real life travel experiences with you. We also provide information on Chinese culture, Chinese cuisine, and much more. We hope that this information helps you in some way, whether it be in designing a China tour, or just gives you interesting information on a new and exciting place.
2010-09-02 | China travel Guide | Comments(1) | Views:(1204)
China is famous for its stone forests and there are large areas where incredible and strange stone structures shoot from the ground like large ancient trees. These amazing forests rarely leave tourists without a sense of wonderment and awe. It is south China which is home a majority of these amazing destinations, principally in Guangdong, Guangxi, Guizhou, Yunnan and Hunan. Here are five of the most remarkable:
1. Peaks in Yangshuo, Guilin
...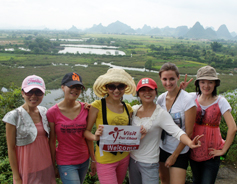 Categories