Your Position:
Home
VOC's Travel BLOG
VOC's Travel BLOG
Our Travel Blog is where we share our real life travel experiences with you. We also provide information on Chinese culture, Chinese cuisine, and much more. We hope that this information helps you in some way, whether it be in designing a China tour, or just gives you interesting information on a new and exciting place.
2012-06-26 | China Food | Comments(1) | Views:(366)
Staples are not only the main food on the table of Chinese people but also the main source of their energy. Divergent staples vary from regions to regions, ranging from wheat in the northern China to rice in the southern China. But whatever they are, staples always play a profound impact on people's understanding of the ever-changing seasons, and in the meanwhile make their life much bountiful, healthy and charmed.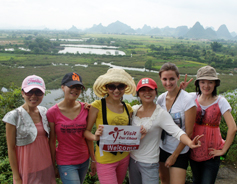 Categories