Your Position:
Home
VOC's Travel BLOG
VOC's Travel BLOG
Our Travel Blog is where we share our real life travel experiences with you. We also provide information on Chinese culture, Chinese cuisine, and much more. We hope that this information helps you in some way, whether it be in designing a China tour, or just gives you interesting information on a new and exciting place.
2012-03-07 | Cultures | Comments(2) | Views:(286)
The Tibetan New Year is the most important festival in a year for Tibetan people. The formal celebration starts from the first day of the first month in Tibetan calendar and lasts for 15 days, but preparations are usually made one month early. As a way of welcoming the New Year, all the men and boys have to have their head shaved, correspondingly, women and girls will wash and comb their hair.
An overall house cleaning is always needed before the festival, but the cleaning of ceiling and chimney should be done on auspicious days such as the dates of 3, 5, 7, 9, etc.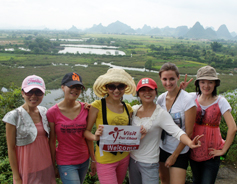 Categories