Your Position:
Home
VOC's Travel BLOG
VOC's Travel BLOG
Our Travel Blog is where we share our real life travel experiences with you. We also provide information on Chinese culture, Chinese cuisine, and much more. We hope that this information helps you in some way, whether it be in designing a China tour, or just gives you interesting information on a new and exciting place.
2012-08-17 | China Food | Comments(0) | Views:(284)
It doesn't seem possible to make an inarguable classification of cuisines simply in accordance with different regions, nor is it likely to count how many Chinese dishes we have. Sometimes, compared with food materials, things like cooking duration, cooking utensils and cutting skill are even more indispensable to a first-class dish. In the China's kitchen, there are, indeed, too many secrets and black pottery is just one of them.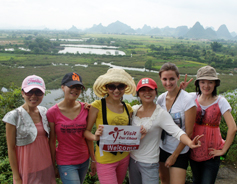 Categories