Your Position:
Home
VOC's Travel BLOG
VOC's Travel BLOG
Our Travel Blog is where we share our real life travel experiences with you. We also provide information on Chinese culture, Chinese cuisine, and much more. We hope that this information helps you in some way, whether it be in designing a China tour, or just gives you interesting information on a new and exciting place.
2012-07-05 | China Food | Comments(1) | Views:(616)
It seems to all eaters that flavour is a top priority. And Chinese people never confine themselves to a flat and monotonous list of food. They are always giving it their best shot at seeking transformation from plant to delicacy. With their own understanding of food in Chinese Cuisines, they create conditions and seize opportunities in the process all the time.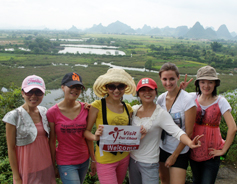 Categories