Silk Road Adventure Tours
Great Silk Road will never been forgotten by people, with a totally different scenic areas and sightseeing in middle and the west China, the famous attractions along the silk road cities are being known by the world and it is bringing joys and unique experience to us. Are you going to have the special adventure in our China that is full of mysteries and surprises?
Tour Code: SK01
Duration: 15 Days
Destination: Beijing, Dunhuang, Jiayuguan, Lanzhou, Shanghai, Turpan, Urumqi, Xi'an

With this tour, you will have a quick glimps of the Silk Road, Start from Beijing, see the must see Great Wall, Forbidden City, etc. then fly to Urumqi, head to Jiayuguan, Dunhuang, Lanzhou and Xian, you will see the all major towns and the mysterious sights on the Silk Road. Fin...
Tour Code: SK04
Duration: 18 Days
Destination: Beijing, Dunhuang, Guilin, Hong Kong, Kashgar, Turpan, Urumqi, Xi'an, Yangshuo

This tour begins in HongKong, travel to Guilin and Xian, and moves westward to Dunhuang, Turpan, Kashgar and Urumqi, end in Beijing, along the Silk Road. You'll explore centuries-old cities once enriched beyond measure by local suppliers and merchants who traveled the trade route...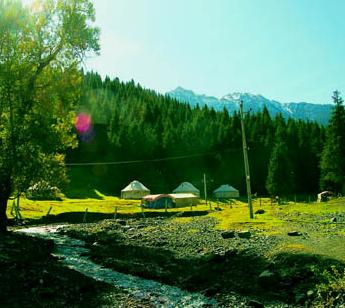 Tour Code: SK03
Duration: 15 Days
Destination: Beijing, Dunhuang, Kashgar, Shanghai, Turpan, Urumqi, Xi'an

Being the most important trading route for centuries,Silk Road had witnessed the product and culture exchanges between China and the west. The murals in Dunhuang Grottos are amazing; the culture behind it and stories along the Silk Road is unique. Without being on the road in per...
Tour Code: SK02
Duration: 16 Days
Destination: Dunhuang, Jiayuguan, Lanzhou, Turpan, Urumqi, Wuwei, Xiahe, Xi'an, Zhangye

This journey follows the ancient Silk Route from its source in Xian, China, through an ever changing landscape. Along the China Silk Road we will visit Xiahe and the enormous Tibetan monastery at Labrang, the Buddhist frescos in the Mogao Caves and the serene 'Heaven Lake' deep i...
Tour Code: SK05
Duration: 14 Days
Destination: Aksu, Hotan, Kashgar, Korla, Kucha, Minfeng, Turpan, Urumqi

In 14 days trip you will have an unusual impression by touring along the ancient Silk Road, visiting the historical ruins and caves symbolising the ancient civilisation, here you will immerse yourself in the fabled landscapes and cities of western China. Highlights of this tour a...
More Silk Road Adventure Tours
Custom Tailoring: Design your own tour with our help to meet your unique interests. You don't have to compromise. Do exactly what you want to do! Let us assist you to tailor-make your own China experience.
Search China Tours
What Our Customers Say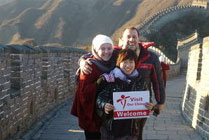 Dear Gina, Thank you so much for this email! I was going to email you to say THANK YOU for planning such a wonderful trip for me! The drivers were very good. My driver from Beijing airport waited an hour for me and was very patient. I paid him for hotel and one day tour, he offered re...
Read more testimonials...