Your Position:
Home
VOC's Travel BLOG
VOC's Travel BLOG
Our Travel Blog is where we share our real life travel experiences with you. We also provide information on Chinese culture, Chinese cuisine, and much more. We hope that this information helps you in some way, whether it be in designing a China tour, or just gives you interesting information on a new and exciting place.
2011-09-07 | Cultures | Comments(0) | Views:(600)
The hot summer has faded away with the ending of August, cool breeze in the early morning just implies the arrival of autumn, the time for people to look forward to the Mid-autumn Festival (中秋节, Zhongqiu Festival in Chinese), the only grand traditional festival of Chinese in the second half of the year, and after which just following the popular outing season with the pleasant climate in the autumn prime.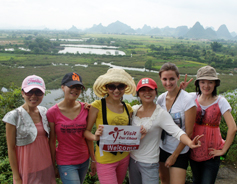 Categories