Ethnic Minority Tours
China is a unified nation consisting of many different ethnic groups. Fifty-six different ethnic groups make up the great Chinese national family. Explore Yunnan Provence to see the Dai, Miao and Yao, or Guizhou Provence to see the beauty of the Dong or Buyi. Find the special culture of the largest ethnic group in China, the Zhuang in Guilin.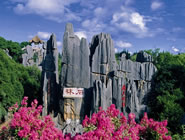 Tour Code: EMT01
Duration: 10 Days
Destination: Dali, Guangzhou, Guilin, Kunming, Lijiang, Yangshuo

This wonderful China tour focuses on the colorful traditions of some of China's Ethnic Minority Groups. You will see the Bai People of Dali, the Naxi people of Lijiang and witness first-hand, how these people have lived for centuries. You will also visit the incredible scenery of...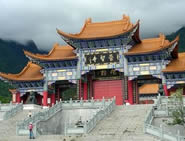 Tour Code: EMT02
Duration: 10 Days
Destination: Dali, Diqing(Shangri-La), Hong Kong, Kunming, Lijiang

Yunnan Province is home to some of China's most interesting Minority Groups. In Dali, Lijiang, and Shangri-la, you will witness their ancient traditions. Each Chinese Minority Group has its own unique traditions, history, cuisine, clothing, and much more. To walk amongst the anci...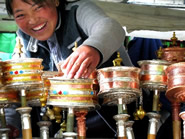 Tour Code: EMT03
Duration: 13 Days
Destination: Beijing, Dunhuang, Shanghai, Turpan, Urumqi, Xi'an

Discover the people, history, and cultures of China's Ancient Silk Road on this incredible China tour. You will begin in Beijing and then travel to Xian, to follow the Ancient Silk Road through Dunhuang, Turpan, and Urumqi. The Ethnic peoples and their cultures in these cities ar...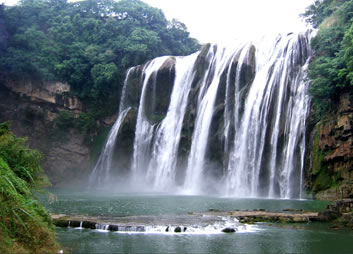 Tour Code: EMT04
Duration: 12 Days
Destination: Anshun, Beijing, Dali, Guiyang, Kunming, Lijiang

Explore the huge contrast in culture of the different Chinese Ethnic Minority Groups with this wonderful tour of China. You will begin in Beijing, China's capital for over 500 years, where you will experience the Imperial splendor of the Ming and Qing Dynasties. After Beijing, yo...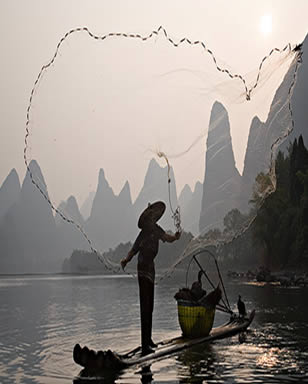 Tour Code: EMT05
Duration: 13 Days
Destination: Beijing, Guilin, Kunming, Lijiang, Xi'an, Yangshuo

This tour of China showcases some of the best that can be found in China. You will visit Beijing, China's capital, and see the incredible sites with are famous throughout the world. You will then visit Xian, China's capital for over 10 different dynasties, where you will see the ...
More Ethnic Minority Tours
Custom Tailoring: Design your own tour with our help to meet your unique interests. You don't have to compromise. Do exactly what you want to do! Let us assist you to tailor-make your own China experience.
Search China Tours
What Our Customers Say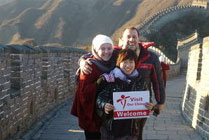 Dear Gina, Thank you so much for this email! I was going to email you to say THANK YOU for planning such a wonderful trip for me! The drivers were very good. My driver from Beijing airport waited an hour for me and was very patient. I paid him for hotel and one day tour, he offered re...
Read more testimonials...