Classic China Tours
Our Classic China Tours showcase the best China has to offer. These tours of China visit the most popular sites and allow visitors to see the most iconic sites in China. You can see historic sites, ancient temples and villages, and incredible natural beauty. Along with the sites, you will witness China's people, cuisine, and colorful culture first hand. As with all of our China tours, these tours meet our extremely demanding quality standards, and each tour is completely customizable to ensure that it meets you and your group's every need.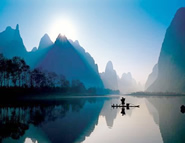 Tour Code: CCT02
Duration: 10 Days
Destination: Beijing, Guilin, Shanghai, Xi'an, Yangshuo

This Classic tour takes you to some of China's most exciting places. You can discover the imperial majesty of Beijing in its famous Forbidden City and Great Wall. In Xian, you can see the incredible Terracotta Warriors. Guilin's world famous scenery will take your breath away. In Yangshuo, you can explore boutiques and cafés catering to your every wish. Shanghai is an incredible cosmopolitan metropolis where Eastern and Western cultures blend beautifully, in a way like nowhere else on Earth.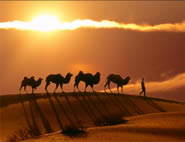 Tour Code: CCT08
Duration: 13 Days
Destination: Beijing, Dunhuang, Lanzhou, Shanghai, Turpan, Urumqi, Xi'an

Discovery the mystery of China's Ancient Silk Road, and the modern excitement of China's major metropolises on this incredible China tour. You will begin in the ancient and modern capital of China, Beijing. You will then begin your travels along the Ancient Silk Road by visiting Urumqi, Turpan, Dunhuang, and Lanzhou. You will then visit Xian, home to the Terracotta Warriors. After visiting Xian, you will travel to Shanghai. A perfect blending of Eastern and Western cultures, Shanghai is a wonderful last stop on your tour of China.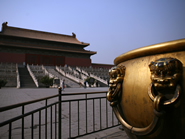 Tour Code: CCT01
Duration: 10 Days
Destination: Beijing, Guilin, Hong Kong, Xi'an, Yangshuo

A perfect choice for the first time visitor, this tour of China takes you to all the most famous and iconographic sites in China. In Beijing, you will visit many breathtaking sites, including; The Great Wall, The Forbidden City, and the Temple of Heaven. In Xian, the capital of many of China's ancient dynasties, you will see the breathtaking Terracotta Warriors. In Guilin, you will cruise down the Li River, admiring the world famous scenery. In Yangshuo, you will stroll down its streets lined with wonderful boutiques, cafés, and tea shops, and in Hong Kong, you will enjoy many incredible sites, while enjoying the unique culture blending English and Chinese traits.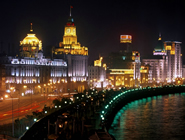 Tour Code: CCT03
Duration: 8 Days
Destination: Beijing, Shanghai, Xi'an

This China tour combines the best of ancient and modern Chinese. You will discover what has made it such an incredible destination for centuries and you will be able to witness its incredibly vibrant culture first hand. You will begin in Beijing, China's capital city for more than 600 years. In Xian, capital of China during eleven dynasties, you will find history on a scale unimaginable. The Terracotta Warriors are world famous, but this incredible city has so much more to offer. In Shanghai, you will see the incredible blending of Chinese and Western culture that makes this city so exciting.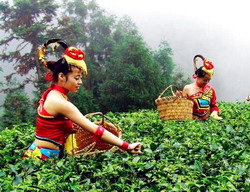 Tour Code: CCT04
Duration: 13 Days
Destination: Beijing, Hangzhou, Huangshan, Shanghai, Suzhou

China's traditional gardens are truly breathtaking and this China tour showcases them. You will also get to see some of the most exciting and cultural cities in China. You will begin in Beijing, China's capital. You will see such spectacular sites as; the Forbidden City, Great Wall, and Temple of Heaven. You will then visit Huangshan (Yellow Mountain), known as one of the most beautiful mountains on earth. You will then visit the city of Hangzhou, famous for its Dragon Well Tea. You will then visit Suzhou. Filled with traditional Chinese gardens, Suzhou is a wonderful destination. You will then visit Shanghai, which has a culture which blends Chinese and Western culture.
Show More Classic China Tours
Custom Tailoring: Design your own tour with our help to meet your unique interests. You don't have to compromise. Do exactly what you want to do! Let us assist you to tailor-make your own China experience.
Search China Tours
What Our Customers Say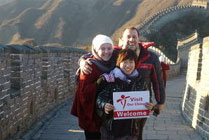 Hello Dear Gina, So nice hearing from you n pse accept my sincere apologies for not writing any earlier since returning from the trip. Not really tired, but had few other matters to settle. Frankly, Gina you were really professional. The tour including accommodations n Tour Guides at various C...
Read more testimonials...